Alston local links
Alston Local Links is one of the nine local links offices in Cumbria which delivers services locally to the community. Local Links services are provided through a partnership formed between the County's six district councils, Cumbria County Council, the Lake District National Park Authority, the Police and the Primary Care Trust.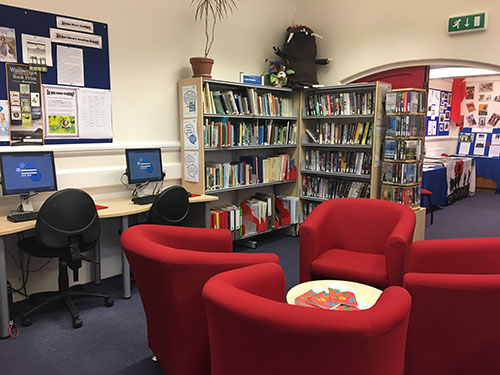 Alston Local Links, situated in Alston Town Hall, provides a library, tourist information and access to Council services. It provides the following services:
Blue refuse bags for sale.
Books and maps for sale.
Community information.
Eden District Council contact centre services.
Events, local and regional.
Laminating.
Photocopying, including colour.
Public Transport local information.
Public access computers and printing.
RADAR national key scheme (NKS) keys for accessible toilets.
Rural wheels top ups.
Stamps, first and second class.
Tourist information on what to see and do around Alston and the North Pennines, the Eden Valley, Cumbria, Lake District, County Durham and Northumberland.
Town Hall room bookings with video conferencing facilities.
Wheelchair accessible.
Free wifi.
Opening hours
Monday to Saturday from 10am to 12.30pm then 1pm - 4.30pm.

Contact hours and details
Monday to Saturday from 9am to 12.30pm then 1pm - 5pm.
Last updated: Friday, 24 June, 2022.