Pest control
Our pest control contractor will deal with pests that are harmful to public health and well-being at domestic properties and the domestic part of a mixed commercial/domestic property.
We will treat: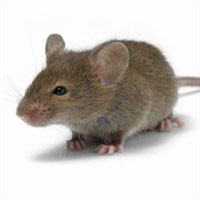 Rats
Mice
Bedbugs
Cockroaches
Fleas
Ants
Food infestation insects
What to do it you have a problem with pests
If you have a problem with any of the pests listed above, you can request treatment work to remove them. Rentokil carry out this work on our behalf, they are our contractor and do the treatment work at a reduced rate of £43.98 (including VAT) which is payable to Rentokil before any treatment work starts.
Pest control for the former Eden area only: request pest control treatment online
What happens after I have made a request?
Our pest control contractor will contact you, usually within 48 hours, to arrange an appointment, inspect the property and apply safe and effective treatments. If for any reason the problem persists, they will return and make every effort to ensure the pest is eradicated. You will be advised of any special precautions you should take before any treatment is applied.
When can I expect treatment to take place?
We aim to start treatment within twenty-four hours, or by noon of the next working day, when the request is made on a Friday.
Will there be more than one visit by the pest control contactor?
When dealing with any treatment for mice and rats, the pest control contractor will carry out adequate follow up visits and rebait after the initial placing of pesticides until the infestation is cleared. The infestation will be taken to be cleared if, after three weeks from completion of treatment, no further rodent activity is reported.
Treatment of insect pests, apart from wasps, includes at least one subsequent visit to ensure treatment has been successful and that the infestation has been eradicated.
Our duty to control pests
We have a statutory duty to control vermin within the district under the 1949 Prevention of Damage by Pest Act.
Don't ignore a rodent problem as they will quickly multiply.
Last updated: Wednesday, 22 March, 2023.