Museum events
Remembering Eden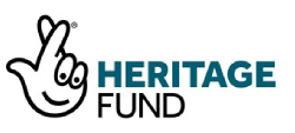 It is with delight that we announce the award of £4,300 from the Heritage Lottery Fund for our project, Remembering Eden. Remembering Eden is an inspirational Heritage Lottery Funded project to bring together cross-generational groups and those living with Dementia to share stories of their lives living in the Eden Valley.
Dementia is one of the major challenges in the 21st Century. An estimated 921 people are living with dementia in Eden, with a predicted diagnosed number of 1,268 people by 2025. In developing new partnerships with local care homes and dementia groups, we have asked them to contribute to the creation of reminiscence boxes for future museum programming, and to take part in creating an art installation that will slowly take shape during the exhibition. Reminiscence and art practice are recommended as tools to promote social inclusion and improve the quality of life of those living with dementia.
Everyone taking part in the project will make a piece of felt that will feature their name and date of birth. The wool fibres are tactile, and the aim is to stimulate different senses while the groups learn the skill of felting. Artist, Karen MacDougall, will then make the felt petals into forget-me-nots, and this will become part of a much larger installation. It will represent how dementia affects all the lives it touches.
Due to the museum closing, the exhibition is now online at penrithmuseumblog.com and we are continuing our reminiscence sessions with local care homes, virtually.
Find days
What is a find?
A find can be something you find in your garden, on the beach whilst metal detecting, or out walking in the fields. It does not matter if your find is strange, weird, or wonderful. As long as you can carry it, you can bring it along to a finds day.
Identifying finds
The Portable Antiquities Scheme Finds Liaison Officer examines and identifies finds. The Finds Liaison Officer records and identifies all archaeological finds that pre-date the 1800s; finds such as coins, small stone objects, pottery, metal and glass.
Visit the Portable Antiquities Scheme website to find out about the scheme, which encourages the recording of archaeological objects found by members of the public in England and Wales. There is also advice for finders of treasure and the Treasure Act.