Homelessness
Preventing homelessness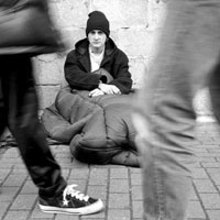 We aim to prevent homelessness, where possible by giving you the most appropriate advice to help you stay in your home or find a new one.
Read homelessness advice on Eden Housing Association's website for help and advice from their housing options team. To speak to the Housing Options Team at Eden Housing Association telephone 01768 861499 or 0800 061 4232. Visit Eden Housing Association at Blain House, Bridge Lane, Penrith, Cumbria CA11 8QU.
Can you help if I am homeless?
Yes, we must help you if you're legally homeless, Eden Housing Association will do this on our behalf. But how much help will depend on your eligibility, your level of need and if your homelessness is your fault.
How do you decide if I am homeless?
Read 'homeless get help from your council' on Shelter website to find out how we decide if you are homeless.
How do I find out if I am legally homeless?
Read 'emergency housing if you are homeless' on GOV.UK to find out if you are legally homeless.
Independent advice
You can get independent advice from: