Upper Eden Communities set their priorities for the future
Published in 2008, the Upper Eden Community Plan was a collaborative project involving 17 parishes in the Upper Eden area together with members of the local community and a range of local organisations and groups.
Upper Eden Community Interest Company (CIC) is to coordinate a review of the 2008 Upper Eden Community Plan, which it hopes will build on the many achievements of the first plan and identify new community priorities. The project is part of several initiatives planned to support the local community and the business aspirations in partnership with Eden District Council and Action with Communities in Cumbria (ACT).
The Upper Eden Community Plan brought together the views and priorities of local residents and the business community, highlighting issues that were important to them and setting out an action plan for projects and initiatives that would help achieve local aspirations. One of these is to have locally delivered training to support businesses, develop the skills of employees and enable businesses to grow and thrive and sustain changes in the economy.
Eden District Council's Portfolio Holder for Commercial Services, Councillor Michael Slee, said: "We recognise the importance of growing the local economy, promoting prosperity, and maintaining a high quality of life in our communities. This project is designed to continue working on shared priorities to enhance the vitality of the Upper Eden community. We are delighted with the level of support the project has already achieved."
Since 2008, there have been significant changes at a local, regional and national level so Upper Eden Community Interest Company and Eden District Council, who worked in partnership to develop the initial plan, agreed it would be beneficial, and timely to undertake a "Community Plan Review".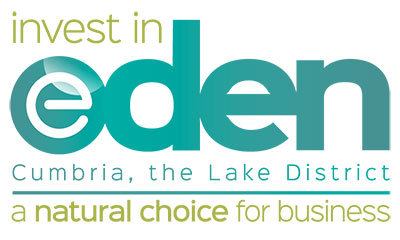 Eden District Council, working in partnership with the CIC has funded a Project Officer to help coordinate the refresh of the Community Plan and implement various initiatives to support local businesses in the area.
Glenys Lumley, Director of the Upper Eden Community Interest Company said: "It is important that the review of the Upper Eden Community Plan reflects and embraces changes we are facing, such as the devolving of services to local councils, and development of the local economy. We look forward to a future that is considerate of the hopes and aspirations of our community"
Each of the 17 parishes will be involved in the consultation for the new Community Plan alongside local community groups and there will be a consultation event at which members of the public can drop in and give their views. Information about the Community Plan review activities and progress, together with details of the public drop in event, will be published on www.Kirkby-stephen.com soon.
Kellie Bradburn-Sims, Project Officer, said: "I am delighted to have been appointed to work on this exciting project. As a Kirkby Stephen resident I am looking forward to working with the local community and businesses to help the Upper Eden area to continue to prosper. The refreshed Community Plan will help local people and businesses to achieve their aspirations and help us to enhance our parishes by working together."
After the initial research is completed we will be consulting with members of the previous Steering Group to consider what has been achieved or changed. The development of a revised plan we hope will involve input from both existing and new members of the Upper Eden community, through consultation, research and events.
For information on the refresh of the Upper Eden Community Plan, contact Project Officer, Kellie Bradburn-Sims, on 017683 89132, or email: upperedencic@gmail.com
ENDS
Notes to Editor:
The Upper Eden Community includes the towns and parishes of Kirkby Stephen, Brough, Brough Sowerby, Crosby Garret, Hartley, Helbeck, Kaber, Mallerstang, Musgrave, Nateby, Ravenstonedale and Newbiggin, Soulby, Stainmore, Waitby, Warcop, Wharton and Winton.
Invest in Eden is a project led by Eden District Council as part of their strategy to grow the economy of Eden and help existing businesses and attract inward investment.