Business Support Hub opened in Upper Eden
Invest in Eden has opened its Upper Eden Business Support Hub in Kirkby Stephen. The new facility is designed to offer a range of business support services in the area.
The opening of the hub follows the successful launch of a funded training for business programme currently underway in the Upper Eden area.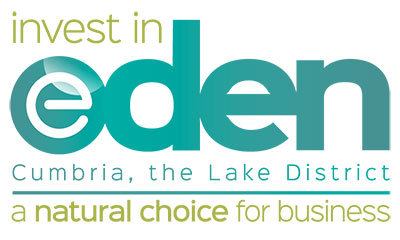 Eden District Council's Portfolio Holder for Commercial Services, Councillor Mike Slee, said: "We recognise the importance of growing the local economy, promoting prosperity, creating higher paid jobs and opportunities for young people. This project is designed to help businesses prosper and grow. We are delighted with the level of support the project has already achieved, and look forward to working with more businesses in the future."

The Business Hub is operated by Invest in Eden in partnership with the Upper Eden Community Interest Company. Chair of the Upper Eden Community Interest Company, Alex Birtles, said: "To be able to provide business support locally is great for businesses in the area. For many small businesses taking time out of the working week can be difficult and we hope this solution will make support as accessible as possible. We would like to thank our colleagues at Eden District Council who have made it possible to provide this innovative local service."
Businesses will be able to access a range of support services, including business start-up support, business planning, marketing advice, training and help with funding. Business Advisor, Kellie Bradburn-Sims, said: "I am delighted to be able to work with Upper Eden businesses on this project. We are able to provide a wide range of support to all business sectors making our project unique. This project will enhance our funded business training programme which is currently underway in the area."
The Upper Eden Business Hub is open on Thursdays and Fridays. Contact Project Officer, Kellie Bradburn-Sims, on 017683 89132, or email: upperedencic@gmail.com
ENDS
Notes to Editor:
Invest in Eden is a project led by Eden District Council as part of their strategy to grow the economy of Eden and help existing businesses and attract inward investment www.investineden.co.uk