Bid to Government's 'Future High Street Fund' for a more vibrant Penrith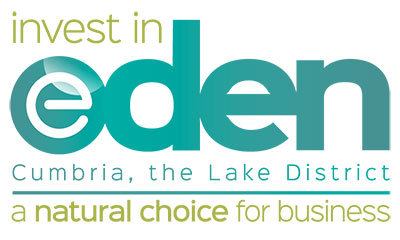 How Penrith town centre is sustained and improved in the future could be supported by a potential bid for grant funding from the Government's recently announced £675 million Future High Street Fund.
Eden District Council's Executive has approved that the Council's Economic Development Team work working with partner organisations to develop and submit an expression of interest in the Future High Street Fund before the 22 March 2019 deadline.
The Future High Street Fund has been set up to help address the significant structural changes that are currently having an impact on towns and high streets throughout the UK.
This includes the huge growth of online shopping. Between 2007-2018, online sales increased six fold whilst growth of in-store sales has lagged behind. In 2000, online retailing accounted for less than 1% of retail sales while in August 2018 almost a fifth of all retail sales took place online.
The effect of online shopping and the competitiveness of online retailers has had a detrimental effect on the fabric of the high street. A number of chain high street retailers have ceased trading or significantly reduced their presence on the high streets. Locally, the effect of this has been somewhat reduced, as Eden District still has a healthy level of independent retailers in the four market towns, although these retailers still face ongoing pressure from online competition.
The Government is mindful of the vital role that high streets and town centres play in the economic as well as social success of an area and has set up a fund to assist areas to adapt to the future needs of residents, visitors and businesses.
The Future High Street Fund's purpose is not aimed at the revival of retail as the dominant factor on the future high street. Instead, the initiative is looking towards bids that will build on high streets and town centres as places where people want their high streets to provide convenience, provide a sense of community and to provide added value through services not offered online.
Eden District Council's Leader, Kevin Beaty said: "We are keen to increase the vibrancy of all of the market towns in Eden and have supported Alston Moor with its successful bid for the Townscape Heritage Initiative, we are partners in delivering Appleby's Heritage Action Zone and are delighted that Kirkby Stephen has no vacant retail premises on its high street currently. The Council operates a Business Hub in this area to support local companies."
"Looking at the current funding round and criteria for the Future High Street Fund, out of all District's market towns, a bid for Penrith has the most chance of success, as Penrith is the service centre with the most extensive catchment population. Council officers will now work with partner organisations to create an expression of interest for this funding. This will set out the challenges that Penrith faces and a strategy for the future. At this stage Government are looking to decide which places need support and any specific projects will be worked up in the next stage. These projects will need to look at how we can create a town centre experience that people can enjoy alongside a quality retail and service offer."
For more information about economic development in Eden District visit www.investineden.co.uk
ENDS