Disposal/Transfer of land Fairhill Penrith
Notice of Intention to Dispose of Public Open Space - Fairhill play area, off Salkeld Road, Penrith, Cumbria
Notice is hereby given in accordance with Section 123(2A) of the Local Government Act 1972 that Eden District Council ("the Council") intends to dispose of an area of public open space being the Fairhill play area, off Salkeld Road, Penrith, Cumbria.
The area which is intended to be sold comprises approximately 31,500 square metres of land. It is intended that the freehold of the area be transferred to Penrith Town Council.
A separate area of land adjacent to the Fairhill Borehole and Water Treatment Works is excluded from this sale and is intended to be purchased by United Utilities Water Limited for the purpose of installing a flexible water treatment plan, accessories and associated access.
Copies of a plan showing the approximate position of the affected land may be inspected free of charge during normal office hours Monday to Friday, at the Town Hall, Penrith and also on the Council's website at www.eden.gov.uk. A copying charge may be payable if copies are required.
By virtue of Section 123(2A) of the Local Government Act 1972 the Council is required to give formal notice of its intention to dispose of public open space and consider any objections to the proposed disposal.
Any objections or representations regarding the proposed disposal of the Fairhill play area to Penrith Town Council should be made in writing to the Deputy Chief Executive at the address below to be received no later than 12 noon on 12 June 2017. The grounds for any objection should be stated.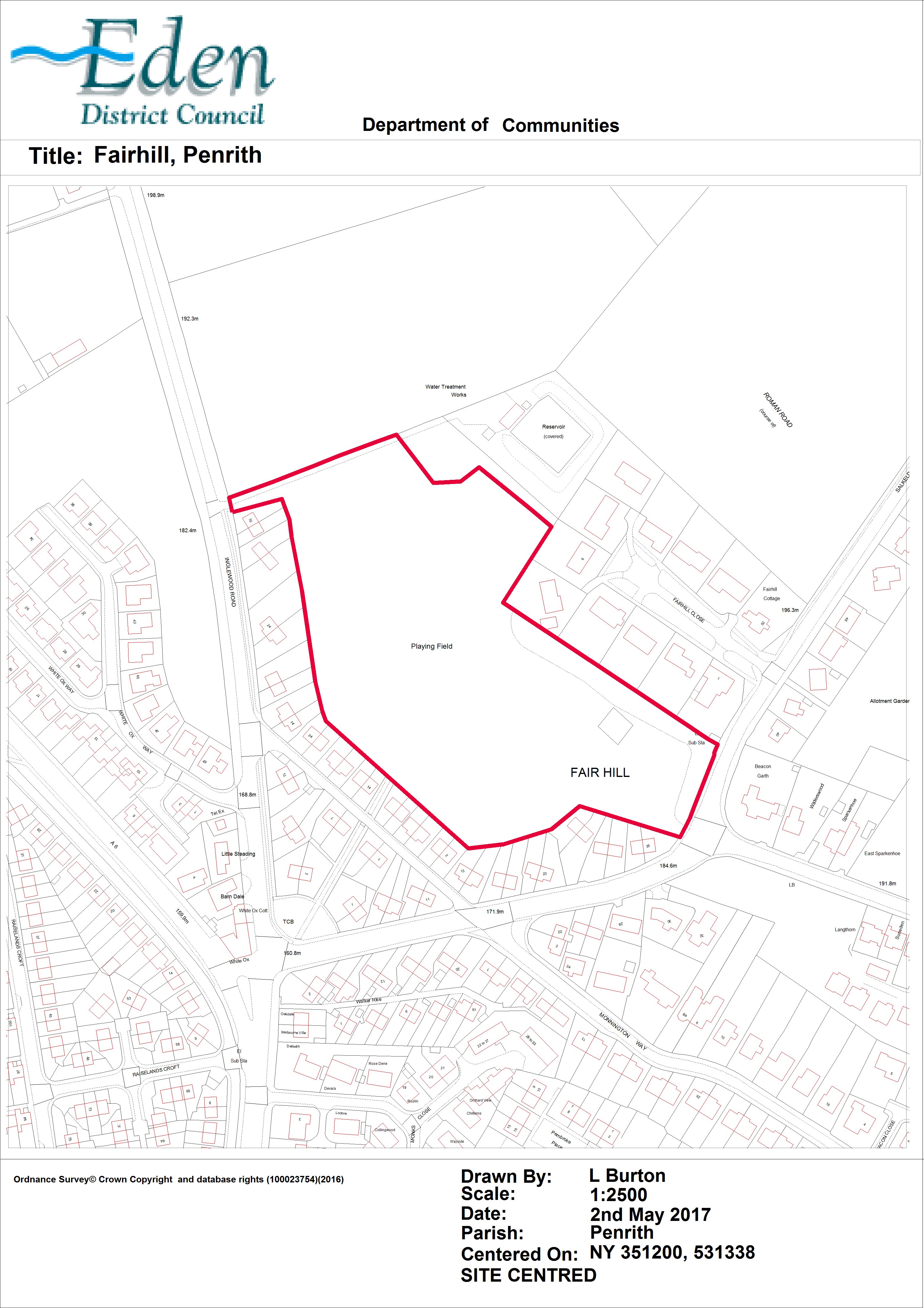 Dated 27 May 2017
Contact details:
Contact: Deputy Chief Executive
Email: dcls@eden.gov.uk
Telephone: 01768 817817
Address: Eden District Council, Town Hall, Corney Square, Penrith, Cumbria CA11 7QF