Build your Home, Build your Community event
In partnership with Andy Lloyd (National Community Land Trust Network), we held a free self-build, custom-build and community-led housing event (for prospective self-builders and community builders) on Thursday 4 July 2019 at the Rheged Centre, Redhills, Penrith.
The event com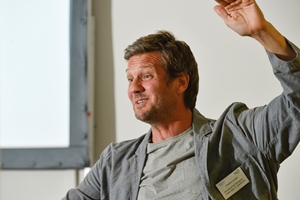 prised over 20 exhibitors and 10 presenters with Charlie Luxton, presenter of Building the Dream, Homes by the Sea and Homes by the Med (More 4) being our keynote speaker.
See the full event programme with speaker and exhibitor biographies.
Video overviews of the event and speakers' presentation videos and slides can be found below:
Our presenters included:
Councillor Virginia Taylor, Leader of Eden District Council
View Virginia Taylor's presentation video (6.37 minutes)

Charlie Luxton, architectural designer, writer and TV presenter

Fran Richardson, ACT Cumbria and Lancaster Community-led Housing Hub
View Fran Richardson's presentation video (7.12 minutes)
View Fran Richardson's presentation slides (PDF: 179Kb)

Bruce Armstrong-Payne, local self-builder and Planning Consultant
View Bruce Armstrong-Payne's presentation video (11.11 minutes)
View Bruce Armstrong-Payne's presentation slides (PDF: 715 Kb)

Anna Hope, Ecomotive
View Anna Hope's presentation video (15.35 minutes)
View Anna Hope's presentation slides (PDF: 1,270Kb)

Jon Lee, Ecology Building Society
View Jon Lee's presentation video (11.33 minutes)
View Jon Lee's presentation slides (PDF: 493Kb)

Kevin Hutchinson, Planning Policy Manager, Eden District Council
View Kevin Hutchinson's presentation video (10.11 minutes)
View Kevin Hutchinson's presentation slides (PDF: 1,424Kb)

Charles Ainger, Lancaster Forgebank Co-housing
View Charles Ainger's presentation video (13.45 minutes)
View Charles Ainger's presentation slides (PDF: 481Kb)

Maddy Teasdale, Patterdale Community Land Trust / Eden Housing Association partnership
Read Maddy Teasdale's presentation speech by Maddy Teasdale (PDF: 567Kb)
View Maddy Teasdale's presentation video (9.51 minutes)
View Maddy Teasdale's presentation slides (PDF: 131Kb)
Exhibitors included:
2030 Architects
ACT Cumbria and Lancaster Community-led Housing Hub
Andy Lloyd, National Community Land Trust Network Technical Advisor
Angela Doran - self-build enabler at Glasgow City Council
Cumbria Action for Sustainability
Daniel Addis - self-builder and Addis Town Planning
David Allison - self-builder
Derwent Forest - self-build development in Broughton, Cockermouth
Ecological Building Systems
Ecology Building Society
Ecomotive
Eden District Council - Officers from Planning, Building Control and Community-led Housing
Green Footsteps
Hyde Harrington
John Richardson & Sons
Manning Elliott
Penrith Building Society
PFK
Scotbuild
Space Design Solutions
Thomas Armstrong - kit systems
Unity Trust Bank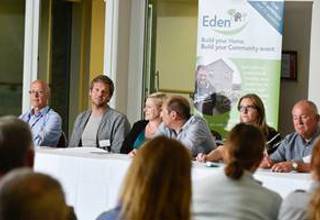 Andy Lloyd is a community housing adviser to the National Community Land Trust Network. He provides technical support to communities and local authorities in the Penrith area, helping to deliver community owned affordable housing projects, such as:
Lyvennet Community Trust in Crosby Ravensworth
Keswick Community Housing Trust
Lune Valley Community Land Trust in Halton, Lancashire
Andy helped us to create an event where people could hear from professionals, companies and individuals to help them plan their own exciting projects.
Community-led housing includes self-build, co-housing, co-operative housing, self-help housing and community land trusts (CLTs). This housing enables communities to become active players in their own sustainable development.
Visit the Community Led Homes website to read more
We are required to maintain a Self-build and Custom-build Housing Register of people looking for land in our area on which to build their own homes.
Read more about the Self-build and Custom-build Housing Register.
Sponsors for the event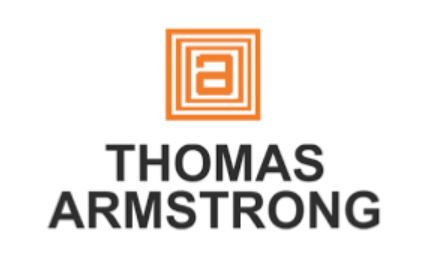 The event was very kindly sponsored by the following companies
Thomas Armstrong
As part of the Thomas Armstrong Group of Companies, the Timber Division has a strong presence in the house building sector; supplying bespoke Structural Timber Frames, Roof Truss Packages and Metal Web Floor Joists/Cassettes.
The Company designs and supplies engineered timber solutions to a wide variety of client, from self-builders through to the larger blue chip construction and house building companies.
Ecological Building Systems
Ecological Building Systems, based near Carlisle, have been providing airtight and windtight building products and high performing natural insulations for over a decade. It is committed to supporting organisations, and self-builders to reduce carbon emissions by promoting a 'fabric first' approach to building design with free in-depth technical support, championing the use of more natural materials to optimise building performance and durability.
Its wide range of ecological systems enables it to offer low energy and Passivhaus solutions for all scenarios, whether it be new build or retrofit.
PFK
PFK have a track record of success in the north west region dating back to 1876. Its business encompasses six regional offices and professional teams of surveyors, land agents, planners, lettings managers, valuers and marketers.
PFK is able to offer advice and assistance to self-build schemes, bringing together expertise from planners, land agents, surveyors and estate agents. It is able to offer a complete service to those seeking to develop self-build plots or those landowners seeking to provide self-build opportunities. It is also involved with community groups, who are actively involved in the provision of community-led housing, typically through Community Land Trusts, these schemes often include self-build opportunities.
Unity Trust Bank
Unity Trust Bank is a commercial bank with a social conscience. It provides day-to-day banking, deposit services and commercial loans and mortgages to businesses and organisations that share its values.
It believes in delivering positive social impact, not simply maximising profit. Its purpose is to help organisations to prosper and contribute to economic, community and environmental change.
SSQ Natural Slate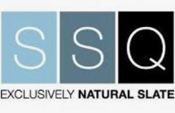 SSQ Natural Slate is a specialist supplier of natural slate products, providing slate roofing solutions to the building and construction industry.
Its slates are backed by reputable guarantees, as well as a 40-year track record of proven performance. Its flagship products Del Carmen® natural roofing slate and Riverstone® Phyllite have been sold exclusively by SSQ, offering consistent supply, traceability, strong branding and comprehensive technical support.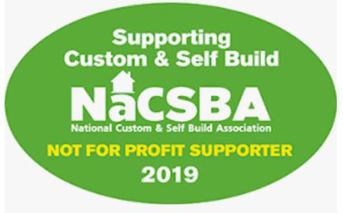 Last updated: Thursday, 20 August, 2020.