Eden planning and building control handbook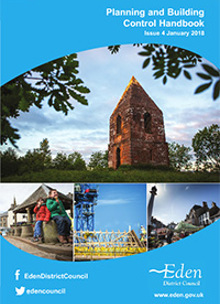 View the Planning and Building Control Handbook online on the planning guide website. It provides a step-by-step guide to help you understand our planning policies and ensure that the process of submitting a planning application is as clear and straight forward as possible. We are able to produce this guide with the support of local businesses who pay to advertise within the guide.
Hard copies are available from our council offices. People who apply for planning permission will receive a copy in the post.
Last updated: Monday, 30 September, 2019.