Ravenstonedale conservation area
Designation of Ravenstonedale conservation area

Most of Ravenstonedale village was designated as a conservation area on 16 December 1999.
Description of Ravenstonedale
Ravenstonedale lies within a wooded valley surrounded by a dramatic landscape of open and windswept fells. The northern area of the village around Coldbeck and the church is possibly the oldest part and is spaciously laid out. The central area around the northern end of the main street is tightly-knit. The south end the main street then widens and opens out onto the village green. The buildings mainly date from the 17th century onwards, predominantly 18th and 19th century, but with earlier fabric. Several buildings are listed including the Grade I St Oswald's Church. A settlement may have existed prior to the first millennium. What is known is that a church of some size existed at Ravenstonedale in the late 13th century. In 1336 the Manor became church property when it was given to Watton Priory in Yorkshire by Torphin de Alverstain. The Gilbertine Canons of Watton established a monastic cell, the remains of which are a Scheduled Ancient Monument and can still be seen.
Ravenstonedale conservation area Character Appraisal

Read the Ravenstonedale Conservation Area Character Appraisal (PDF: 947Kb / 17 pages).
Ravenstonedale conservation area plan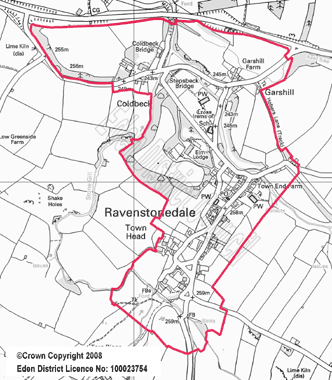 Related links